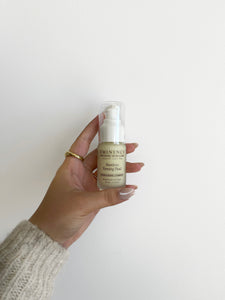 Anti-aging treatment with natural retinol substitute and green apple stem cells for normal to dry and mature skin.
- firms and tightens the pores of the skin
- reduces the visible signs of aging
- softens and strengthens the epidermis
Bamboo contains soluble and insoluble fibers, antioxidants, proteins, vitamins and minerals to strengthen the skin.
RESULTS: The skin is softer and silkier to the touch, elasticity is improved and the signs of aging are reduced.
35ml