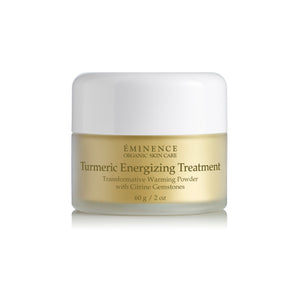 An invigorating transformative powder with citrine, for all skin types.
Turmeric is a powerful antioxidant with antibacterial and anti-inflammatory properties. Citrine is a stone of light and happiness that recharges, motivates and energizes body and mind.
RESULTS: The skin is purified, the complexion is illuminated and blood circulation is improved.
Instructions: Place a spoonful of powder in a small bowl. add a few drops of water until you get a whipped foam. Apply a thin layer on the face and leave for 10 to 20 minutes. rinse with lukewarm water.
60g