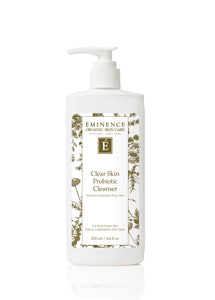 A clarifying cleanser for normal to oily and acne-prone skin.
- removes surface impurities and sebum
- helps prevent blemishes
- balances and improves skin texture
Cucumber juice tones and reduces pores while purifying the skin. Tea tree oil and willow bark are known for their anti-inflammatory and astringent properties.
RESULTS: Blemishes are diminished, pores are minimized and skin is purified.
250ml