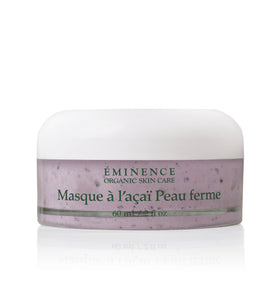 An anti-aging mask for all skin types, especially mature skin.
86% of users confirmed an improvement in the elasticity of their skin in just 14 days!
- Volumizes and replenishes the skin to minimize the appearance of fine lines and wrinkles
Acai berries have regenerative and nourishing properties with a high content of antioxidants, phytonutrients and vitamins to improve complexion. Plant-based hyaluronic acid is a natural substance that deeply smoothes and hydrates the skin.
RESULTS: Visible signs of aging are reduced, skin is smooth and revitalised.
60ml