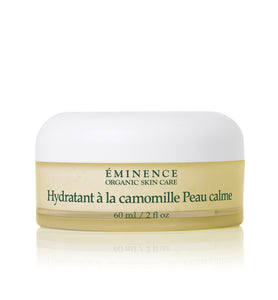 A moisturizing cream for all skin types, especially sensitive and rosacea.
- minimizes redness
- rich in antioxidants to fight damage caused by UV rays.
- softens and soothes the skin
Chamomile tea is known for its revitalizing, regenerating and calming properties. Calendula oil treats and nourishes the skin.
RESULTS: Redness is reduced, the complexion is evened out, the skin is soft and hydrated.
60ml