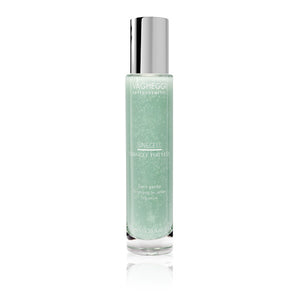 Freshness and relief for light legs! Ideal at any time of the day, to relieve pain in the legs and ankles caused by poor blood circulation or cellulite.
A great ally for people who wear high heels, overweight tight clothes with a sedentary lifestyle who work in a standing position for long periods of time, especially in hot and humid weather!
Specific action: comfort and protection of microcirculation
Draining action: Cyclodextrins control the action of menthol and guarantee prolonged freshness and more relief from the feeling of heaviness in the legs.
Active ingredients: sodium hyaluronate, horse chestnut seed extract, jania Rubens algae extract, cyclodextrins, menthol
100ml